Managing Custom Fonts
To get to the Manage Custom Fonts console, look for the Add Font button near three fonts lists at the top of the Edit CSS console:

Click on the button above will display the console as shown below: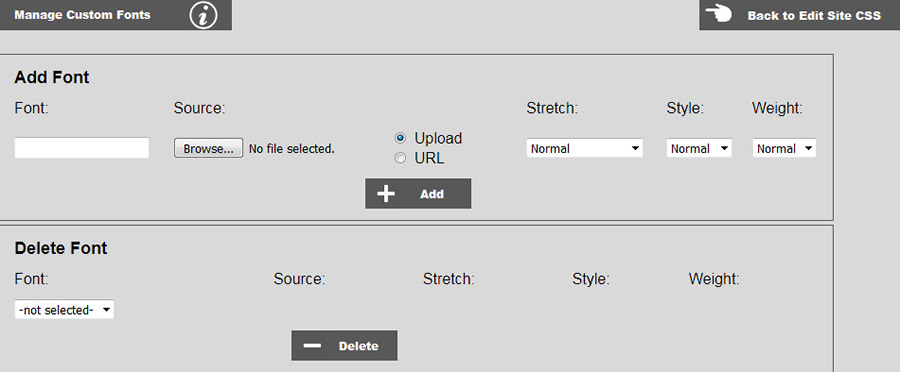 Type in the name of the font as you want it to appear in the drop-down font lists. Then you may either upload a font file or enter a URL to a font (i.e. Google fonts). Clicking the URL option changes the display to appear as below:

You may also set the stretch on your font and specify a specific style (italic or oblique) and weight to be associated with your font. If uploading a font file, note that all browsers support TTF and OTF fonts. Support for WOFF, WOFF2, SVG and EOT fonts is not supported in all browsers. See https://www.w3schools.com/cssref/css3_pr_font-face_rule.asp for more information on custom fonts.